15ft Teardrop Flag with Cross Base & Water Bag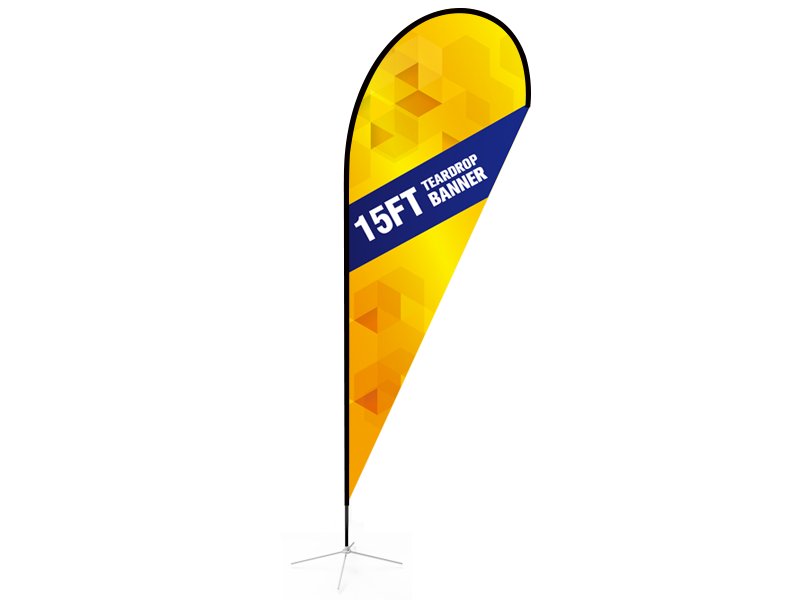 15ft Teardrop Flag with Cross Base & Water Bag
(In Stock)

Upload Artwork
15ft Teardrop Flag with Cross Base & Water Bag
15-TP-TFCW
15-TP-TFCW
15ft Teardrop Flag with Cross Base & Water Bag
Product Code:
15-TP-TFCW |
Availability:
In Stock
10% Off
Use Coupon FLAG003
---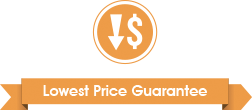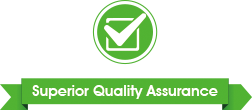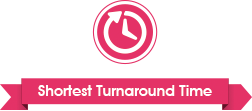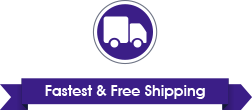 Whether you're ordering for your business grand opening, a special sale, for your booth at a convention, a birthday party or for any other event that commands attention, custom teardrop flags are perfect. Each flag is carefully constructed using lightweight flag fabric and aluminum poles. Your flag will not only be easy for anyone to assemble, but it will also be completely portable. Our teardrop flags are hemmed all the way around for superior durability with a pole pocket on the stand side for stability, with water bags for even more added stability.
Simply connect the pole set and insert it into the flag sleeve, attach the pole to the cross base, they are engineered to weather fair to moderate outdoor conditions , we adopt heat transfer printing fabric graphic to ensure a weather-resistant rectangular flag, so you don't need to worry about the fading issues, and your flag is ready to fly with the wind.
Applications:
Indoor & Outdoor Advertising, Auto 4S Stores, Beaches, Competitions, Festivals, Shows, Exhibitions, Events, Fairs, Promotions, Weddings, Parties, Press Conferences, Seminars, Banks, Stores, Markets, Hotels, Restaurants, Cafes, Auto Shows etc.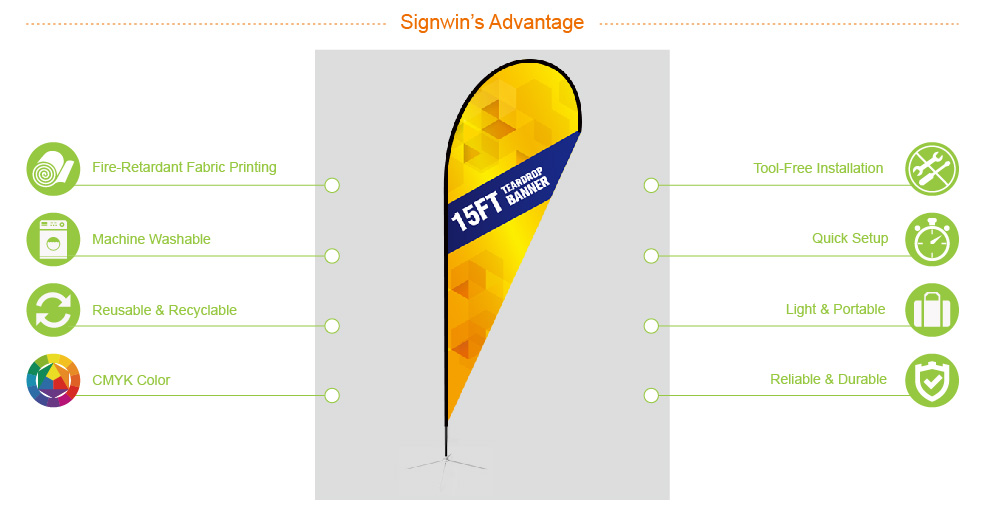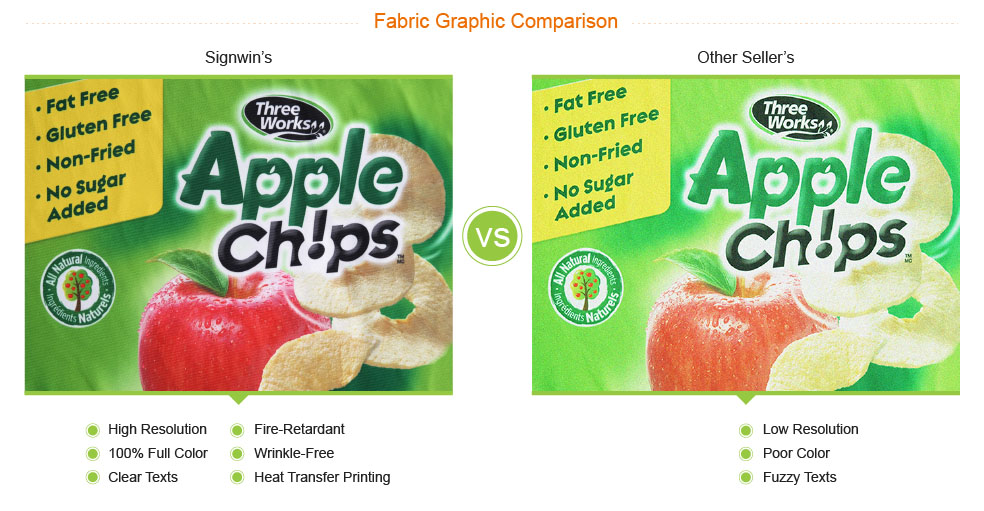 Standard Kit Includes:
1pc 15ft (After Assembled) Collapsible Aluminum & Fiber Glass Poles
1pc Heat Transfer Printing Double See Through Fabric Graphics
1pc Cross Bases
1pc Water Bags
1pc Zippered Oxford Duffel Bag
Specifications:
Display Size: H173" Inches
Graphic Size: W55" x H143" Inches
Packing Size: W9" x H47" x D14" Inches