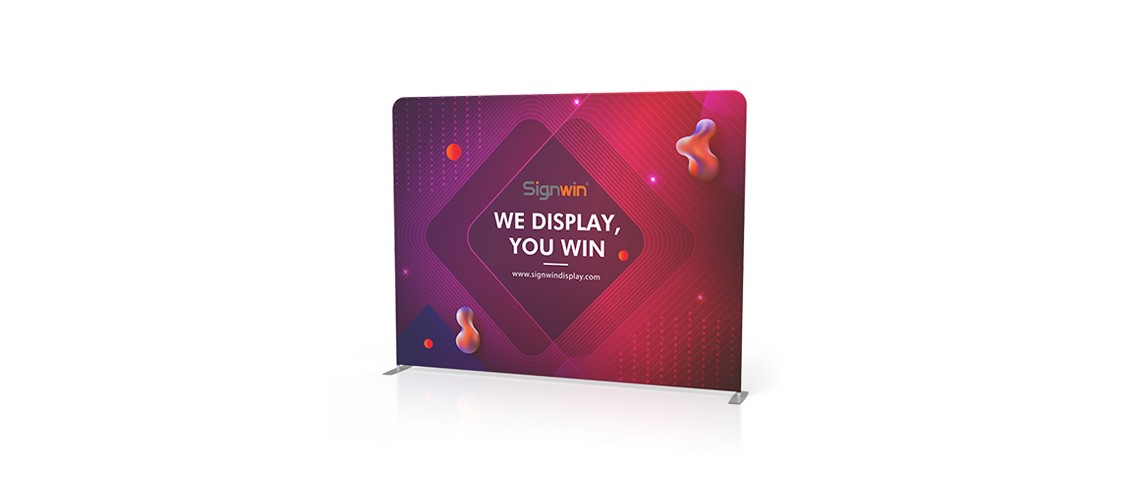 What our customers think of our tension fabric displays
They were great from day one. I had a quick turnaround time as we didn't have much notice when our events were starting back. This didn't hinder the quality of service or products we received. They let me know in detail when I had important info that was going to be cut off, so I could fix it and send new artwork. It took a few tries to figure out how to set it all up properly, but once we figured it out, our booth was the best looking one at the show.
By Shelley
Tension fabric displays print, snap-tube aluminum frame setup, fabric printing with zippers to cover on the stand for any trade show events.