Small Triangular Outdoor Tension Fabric Banner Stand
Your Price: $599.90

15% Off Banner Stands, apply coupon BS003 on shopping cart.
- Hassle-Free Online Design Tool
- No Hidden/Setup Fee
- Free Delivery
Product Descriptions
This small triangular outdoor tension fabric banner stand is a stable unit for exhibit halls everywhere.Each side of the display can deliver your business messages.The graphics are custom printed on a stretch fabric material using dye sublimation for deep rich colors.It is structured with aluminum snap-tube frame and durable fabric printing cover,you can get it setup easily.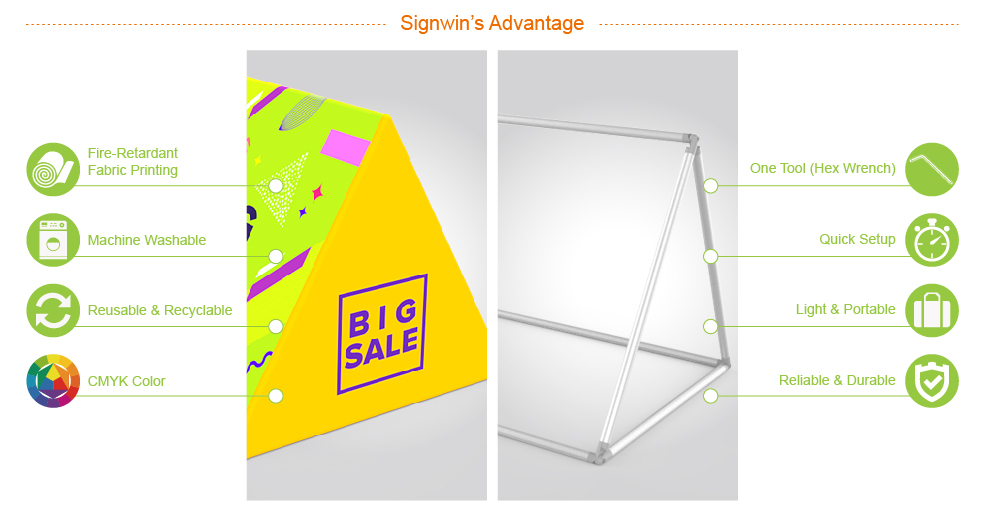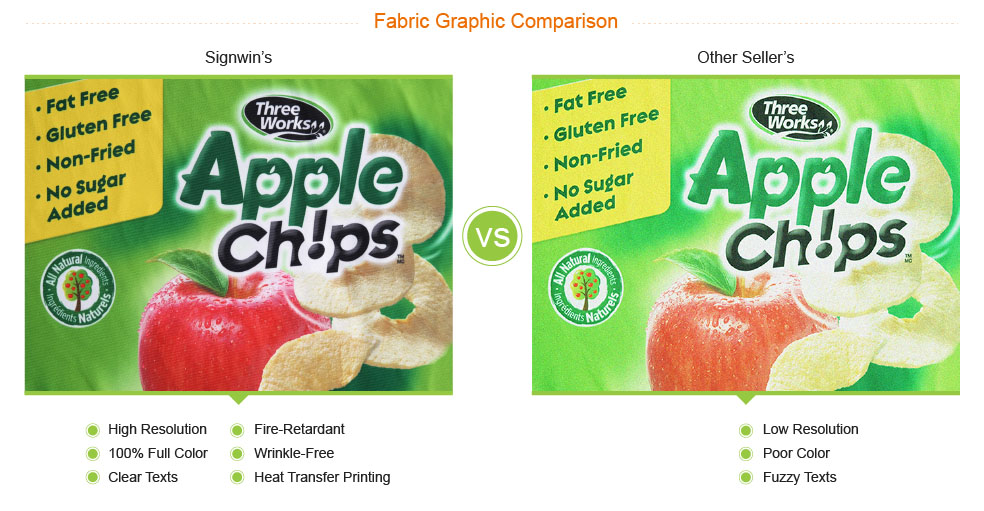 Standard Kit Includes:
1pc Triangular Banner Stand Aluminum Frame
1pc Heat Transfer Printing Fabric Graphic For Triangular Banner Stand
1pc Zippered Oxford Duffel Bag
Specifications:
Graphic Size: 118" x 41" x 3, 44" x 37" x 2
Display Size: W75" x H30" x D30"
Packing Size: 9" x 9" x 31.5"
Customer Reviews (0)
Frequently Asked Questions
There are no frequently asked questions for this product...