Signicade Deluxe A Frame Sign Graphic Print Plastic Holder for Promotion Advertising 02
Signicade Deluxe A Frame Sign Graphic Print Plastic Holder for Promotion Advertising 02
(In Stock)

Upload Artwork
Signicade Deluxe A Frame Sign Graphic Print Plastic Holder for Promotion Advertising 02
PA-AFS-02
PA-AFS-02
Signicade Deluxe A Frame Sign Graphic Print Plastic Holder for Promotion Advertising 02
Product Code:
PA-AFS-02 |
Availability:
In Stock
Free Shipping
Free Artwork Proof
Pre-Designed Graphic or Upload Your Own
---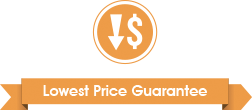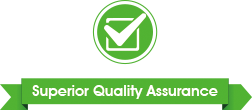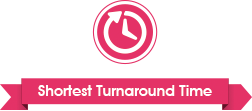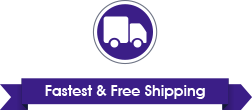 Promotion is to stimulate people or organizations in the target market to take action. In profit-oriented companies, the desired behavior is to get consumers to buy promotional products. Promotional goals include increasing visibility, encouraging people to try products, providing information, retaining loyal customers, increasing product usage and identifying potential customers, and teaching potential service customers to "co-create" the services they need. Any promotional activities may seek to achieve one or more of the following goals and increase sales.
So how can bars, restaurants, shopping malls, gift shops, amusement parks, water parks, and coffee shops quickly and effectively display promotional advertisements? The best solution of advertising display creativity with Signwin's a frame signs. A-frame sign holder is easily and conveniently carry out business promotion display advertisements suitable for your industry, attract everyone's attention, increase traffic, expand audience groups, and improve performance.
A frame signage consists of a durable heavy-duty plastic frame and changeable coroplast graphic with UV printing. Hinges lock in open position, molded-in handle for easy portability, stacking lugs nest to keep stacked units from sliding, holds 2pcs 24"x36" signs, filling holes for sands or water. Side stay tabs hold signs securely in place. For example, the promotional sandwich board signs with "HAPPY HOUR" graphic printing, which are definitely one of the most cost-effective advertising display methods for bars. Both retailers and advertisers can order A-frames from Signwin, you can upload the artwork to us, or use our design service to complete your sign.
Application Scenarios:
Indoor & Outdoor Advertising, Shows, Exhibitions, Events, Fairs, Promotions, Weddings, Parties, Photo Booths, Press Conferences, Seminars, Stages, Concerts etc.
Standard Kit Includes:
1pc Heavy Duty Plastic Frame for Promotion Deluxe A Frame Sign Graphic Print Sandwich Board Sign
1pc Changeable Coroplast Graphic UV Printed for Promotion Deluxe A Frame Sign Graphic Print Sandwich Board Sign

Graphic Print Material:
Changeable Coroplast Graphic UV Printed