Product Descriptions
Get to make a splash at your next big event, then no need to look any further than Signwin awe inspiring and eye catching sky tube pinwheel shaped hanging banners. These beauties can be suspended on the ceiling of the room your tradeshow stall is located in. Also known as hanging trade show graphics, there are different sizes around the base. These ceiling signs feature high quality fabric and a pinwheel shaped display to maximize the effect of your brand message by ensuring your logo and words can be seen from all angles.
This unique design not only increases your brand recognition, but also goes a long way in attracting more people to your stall. The ceiling signs come with strong hooks that can be hanged from the ceiling and they will not let the banner slip. Although we have terrific designers on board who are well versed in creating spectacular graphics, you can also have the ceiling signs custom printed with your own ideas. Just let us know what color combination or brand colors and messages you want printed and we will give you results that will not disappoint.
Have to hoof it to the tradeshow or take public transport? No worries. Our sky tube pinwheel shaped hanging banners come with their very own carrying case complete with shoulder strap and are thus quite portable. Once you reach your convention or tradeshow, just take out the banners from their cases and snap the frames together with the aluminum snap poles to assemble them.
Applications:
Indoor Advertising, Shows, Exhibitions, Events, Fairs, Promotions, Weddings, Parties, Photo Booths, Press Conferences, Seminars, Stages, Concerts etc.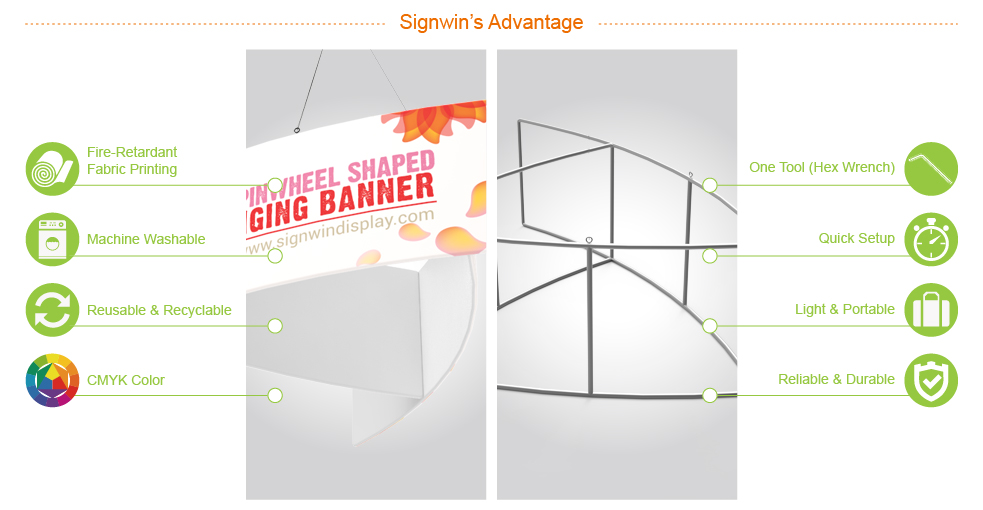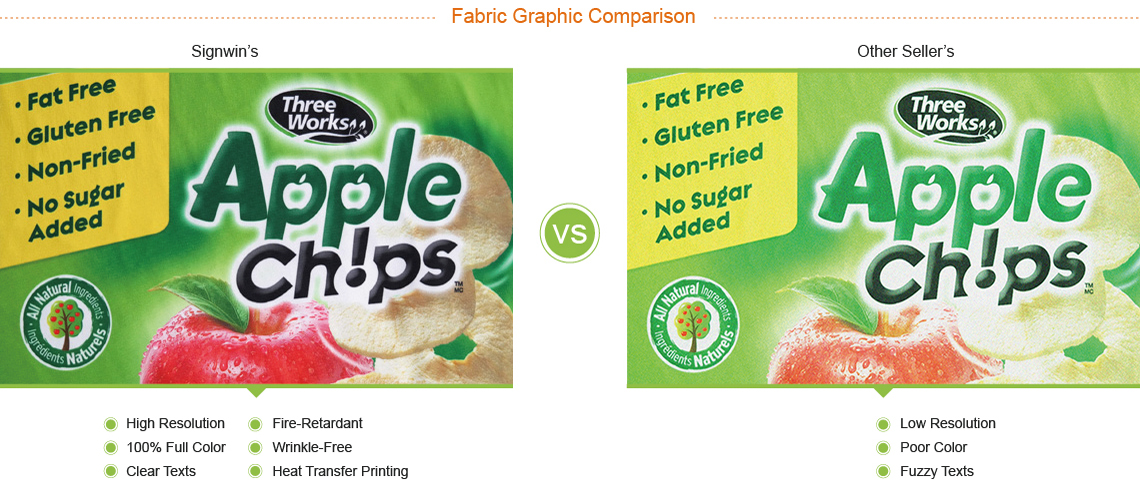 Standard Kit Includes:
1pc Pinwheel Shaped Collapse  Aluminum Snap-Tube Frame
1pc Zippered Heat Transfer Printing Tension Fabric Graphic
1pc Zippered Oxford Duffel Bag
Customer Reviews (0)
Frequently Asked Questions
There are no frequently asked questions for this product...
Check Hot Product Tags Inspired by Customers Like You Who Viewed This Product