Custom Trade Show N-Shaped Rectangular Prism Archway Banner Stand Display
Your Price: $2,049.90

Free Shipping
- Hassle-Free Online Design Tool
- No Hidden/Setup Fee
- Free Ground Delivery on Orders over $900
Your Price: $1,099.95

Free Shipping
- Hassle-Free Online Design Tool
- No Hidden/Setup Fee
- Free Ground Delivery on Orders over $900
Your Price: $949.95

Free Shipping
- Hassle-Free Online Design Tool
- No Hidden/Setup Fee
- Free Ground Delivery on Orders over $900
Product Descriptions
Are you looking to leave a lasting impression at your next trade show or exhibition? Look no further than the Signwin N-Shaped Archway! This remarkable trade show banner is designed to draw crowds and make your brand stand out from the competition. The unique N-shaped archway boasts a captivating design that is sure to turn heads and invite curious passersby to explore what your brand is all about. With its impressive dimensions of 16 feet wide and 11 feet high, this archway creates a grand entrance to success, making a bold statement about your business and products.
Crafted with premium materials, the Signwin N-Shaped Archway is as durable as it is attention-grabbing. The aluminum frame provides a strong and stable structure while remaining lightweight and easy to handle. Setting up this stunning trade show display is a breeze, ensuring that you have more time to focus on engaging with potential customers and showcasing your offerings. When the event is over, you'll appreciate the collapsible design, which allows the archway to fold down to a fraction of its size for effortless portability and storage.
With a trade show banner this size, it's crucial to have a graphic that truly speaks to your brand identity. The Signwin N-Shaped Archway allows you to personalize your display with custom artwork. You can take advantage of color-matching services to ensure your brand's colors are accurately represented, creating a cohesive and professional look. The graphic is printed onto durable polyester using the dye sublimation process, resulting in vibrant and eye-catching visuals that are sure to leave a lasting impression on your audience.
One of the standout features of the Signwin N-Shaped Archway is its zippered closure system. This ingenious design not only ensures a wrinkle-free display but also adds to the overall polished appearance of your trade show exhibit. A seamless, professional finish is essential to leave a positive and memorable impression on potential clients or partners. This attention to detail reflects the level of care and dedication your brand puts into its products and services.
The versatility of this custom trade show display is truly impressive. Whether you're attending large-scale trade shows, exhibitions, corporate events, or even outdoor festivals, the Signwin N-Shaped Archway is the perfect marketing tool to showcase your brand. It serves as a beacon that guides attendees to your booth, making it easier for them to discover and engage with your brand.
In summary, the Signwin N-Shaped Archway is an exceptional addition to any trade show or exhibition strategy. With its show-stopping design, easy setup, and durable construction, it's a powerful tool to draw crowds and elevate your brand's visibility. Create a memorable and impactful presence at your next event with this remarkable trade show banner. Invest in the success of your business today!
Application Scenarios:
Indoor & Outdoor Advertising, Shows, Exhibitions, Events, Fairs, Promotions, Weddings, Parties, Photo Booths, Press Conferences, Seminars, Stages, Concerts etc.
Successful Portfolios: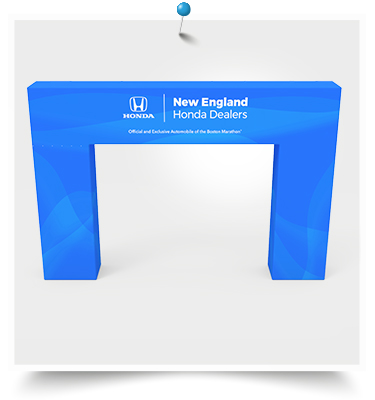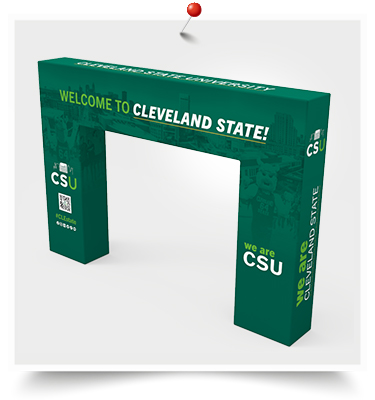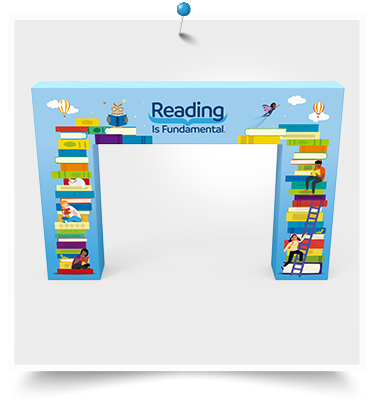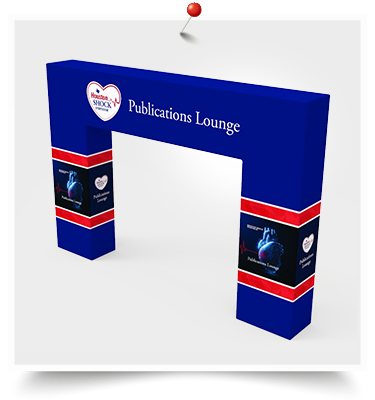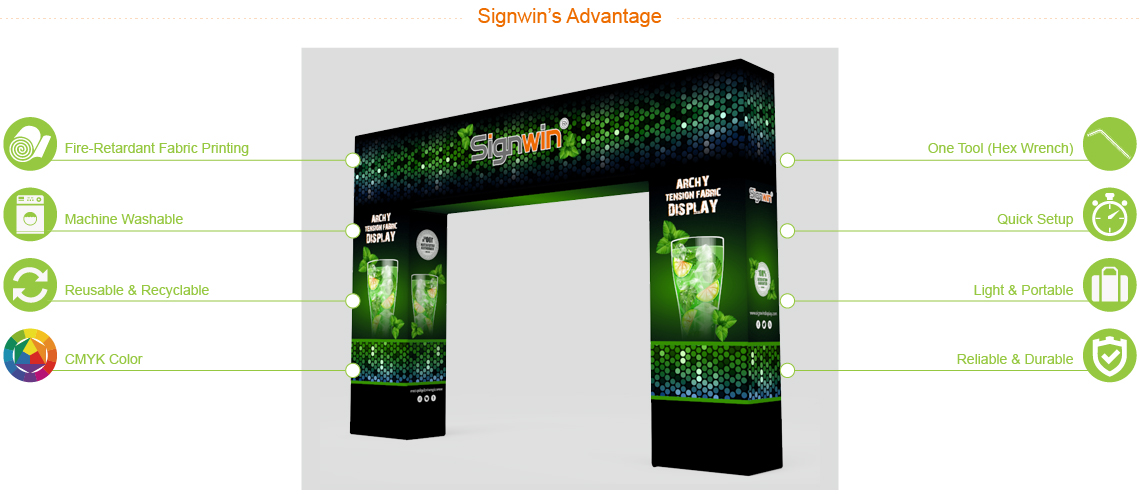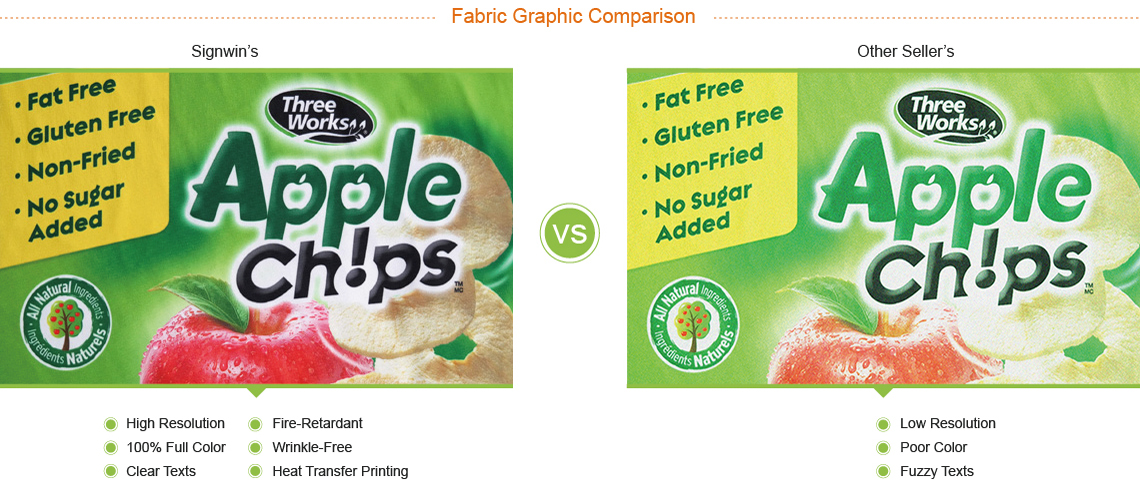 Standard Kit Includes:
1pc Collapsible Aluminum Snap-Tube Frame for Custom Trade Show N-Shaped Rectangular Prism Archway Banner Stand Display
1pc Zippered Heat Transfer Printing Tension Fabric Graphic for Custom Trade Show N-Shaped Rectangular Prism Archway Banner Stand Display
Fabric Graphic Material:
8.8 oz. 100% Polyester Fabric
Customer Reviews (5)
Frequently Asked Questions
Q:How Fast Can I Get the Product?
A:We typically ship the products next business day for orders placed before 4PM (PST) or same business day for orders placed before 12PM (PST) along with rush production option checked. Production and turnaround times are affected by artwork and/or payment issues.
Check Hot Product Tags Inspired by Customers Like You Who Viewed This Product