10x10ft Custom Trade Show Booth 09
10x10ft Custom Trade Show Booth 09
(In Stock)

Upload Artwork
10x10ft Custom Trade Show Booth 09
10X10-CB-09
10X10-CB-09
10x10ft Custom Trade Show Booth 09
Product Code:
10X10-CB-09 |
Availability:
In Stock
25% Off
Use Code: BOOTH012
---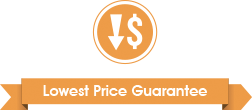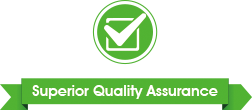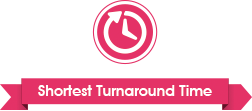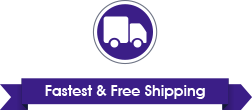 You have to believe,a fabric meeting room can be DELICATE and PERFECT as well!
It symmetrical lines and curved surface area make it an eye-catcher. The frame is made from durable, lightweight aluminum tubing that is bungee-corded together for easy set-up.Your image is custom printed in onto stretch fabric via our dye-sublimation process. This produces a vibrant, high-resolution graphic that slips onto the frame pillowcase-style. A sturdy zippered closure along the bottom edge pulls it tight for a professional, wrinkle-free and eye-catching finish.
The meeting room including folding cocktail table with printed custom cover and one one-stop-shop stand, the stand allows event attendees to scourge through your catalogues via your iPad ,TV and brochure for more convenience. It's unique form and vast graphic space create a visually stunning presentation.
Applications:
Indoor & Outdoor Advertising, Shows, Exhibitions, Events, Fairs, Promotions, Weddings, Parties, Photo Booths, Press Conferences, Seminars, Stages, Concerts etc.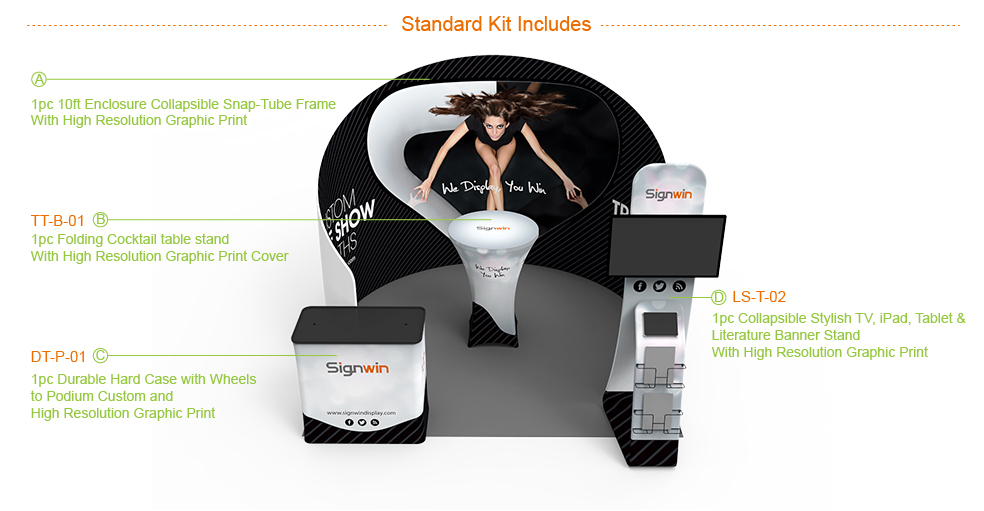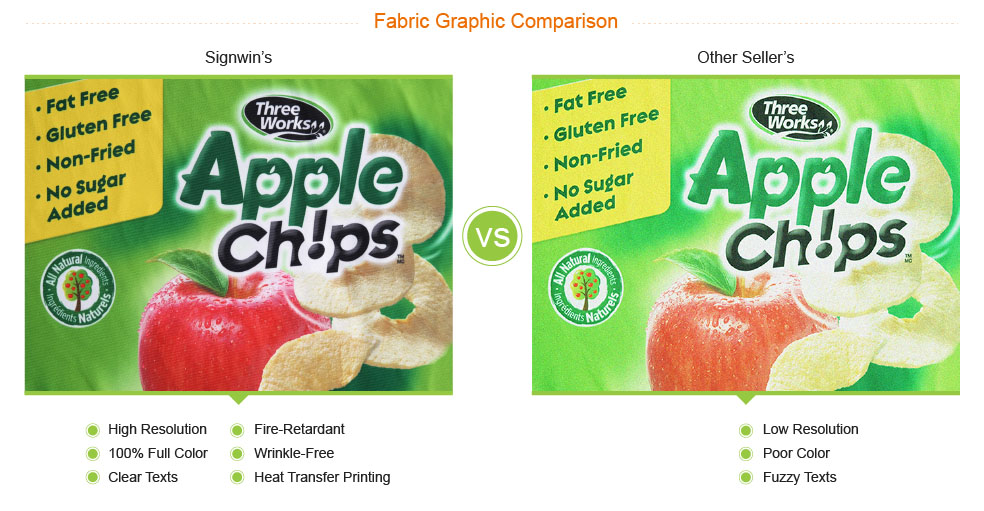 Standard Kit Includes:
1pc 10ft Enclosure Collapsible Aluminum Snap-Tube Frame
1pc High Resolution Custom Logo Enclosure Print
1pc Durable Hard Case with Wheels
1pc Premium Case to Podium Custom Logo Printing Tension Fabric Graphic
1pc Collapsible Stylish TV, iPad, Tablet & Literature Banner Stand
1pc High Resolution Graphic print for TV, iPad, Tablet & Literature Banner Stand
1pc Folding Cocktail Table Stand
1pc Folding Cocktail Table Stand Printed Cover